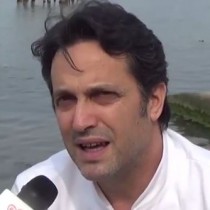 Apulian chef Nazario Biscotti from Lesina (FG) will be at the EXPO on June 1-30. Biscotti and his wife Lucia Schiavone will bring some of their special recipes from Lake Lesina to Milan. Lake Lesina is a salt water lake on the promontory of Gargano, in the north of Puglia. The lake is populated mostly by eels, the main ingredient of Nazario Biscotti's recipes. Here...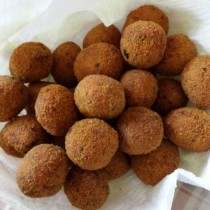 Here is the recipe for what once was called the dish of the poor peasants from Puglia and it consists of stale bread. Today it can be served as a delicious crunchy finger food or as an appetizer or on orecchiette with ragu. A very versatile dish that we love. Ingredients for 15-20 bread balls 500 grams of bread crumbs q.s. 2 or 3 eggs chopped parsley 100 gr of grated...
Pettole are small dough fritters that have different names depending on the area (pèttëlë in Apulian dialect , zeppole in Irpinia, scorpelle in San Severo, pèttuli in Brindisi, pittule in Lecce, pètt'l in Matera, pèttule in Potenza) and you can make them salty, sweet or even stuffed with onions, turnip greens, olives, tomatoes, vegetables or even mussels. Ingredients...
Calzone with prosciutto and mozzarella cheese (U calzone c'u presutte e la mozzaredd) Ingredients for the calzone (36 cm diameter) or 30 panzerotti 500 grams of all-purpose flour 250 ml of warm milk or warm water 2 teaspoons of salt 2 teaspoons of sugar 2 teaspoons extra virgin olive oil 25 g of yeast For the filling: 200 grams of ham slices 200 grams of mozzarella...
Angelo Di Biccari (aka Trilussa) is going to the EXPO in Milan on May 3rd with his famous bread made inside an historic 1526 straw burning oven in Orsara di Puglia (read here about it). He will share his stories and his bread with all Italian Pavilion visitors through a "spiegapane" (literally "bread explainer"). Take a look at our exclusive...