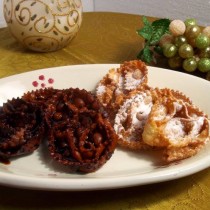 The apulian Cartellate are a typical Christmas dessert. Its origins can be traced back to several sources. The word "cartellata" probably derives from the process of "incartellare" (vulgar synonym for wrapping). The food blogger Maria Pia Miglionico would like to share her recipe with us. Enjoy! Ingredients 250 grams of durum wheat 250 grams...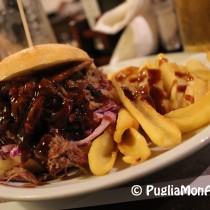 Hot coals, high quality meat, smoke-scented cherry and the intense flavor of the sauces. "Te lo do io l'American Barbecue". A challenge? Maybe. But it was not just about grilling sausages and ribs. There were conviviality, good food and lightheartedness on the grill. Ingredients which characterize the spirit of Southern BBQ, a group of young Apulian...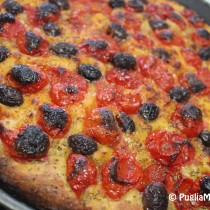 Focaccia is very famous famous in Puglia and in particular in Bari. This is a glorious recipe for focaccia barese that accounts for precise ingredients, specific quality and a traditional method of preparation. Focaccia barese is famous for its crispiness and its very oiled, low-rise dough once it's cooked. Start acquiring the specific ingredients used to make...